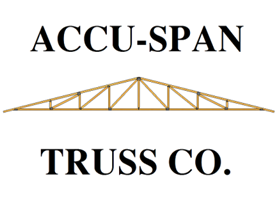 We have been using AppWright for 5 years and find it to be a valuable tool to schedule our jobs. It simplifies working out of multiple locations. The ability to customize the program to suit our needs has made it an important part of our business software.
President
Accu-Span Truss Co.

AppWright is all about efficiency and accountability. With accurate schedules we can plan for as much efficiency as we want and so can our subs. With the accountability provided by messaging, audit trails, and job histories we insure that everybody is on the same sheet of music. AppWright is the hub of our business information and it just works.
President
Collins Builders

AppWright is just what we needed to keep up-to-date on all aspects of our jobs. It just works.
Pre-Construction & Closing Coordinator
CornerStone Homes, LLC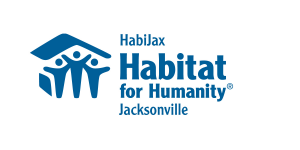 Appwright is the most powerful and customizable process management software I've seen. It functions as our entire construction admin tool from document management to message tracking to schedules to daily job logs to forms and checklist management and more all in one tool accessible from anywhere we have internet connectivity.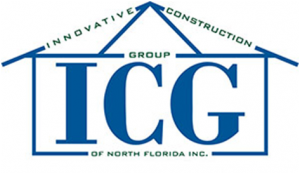 We have been using Appwright since 2001. Job Center has been instrumental in allowing us to manage our business and gain market share by tracking our process and learning how to make improvements in our turnaround time.
IT Manager
Innovative Construction Group

We have had AppWright Job Center in place at our company for over eight years. From the initial customized setup to the everyday use and immediate support, we could not be more pleased. AppWright allows us to effectively coordinate all of our projects and communicate schedules and documents with our customers. I would highly recommend AppWright to anyone looking to effectively coordinate their projects!
President
Murray Engineering Inc.

AppWright is a one stop shop for scheduling, payment, document storage, and data collection. By assisting in the delivery of greater productivity from the accounting, purchasing and design departments it allows our builders to spend more time on the actual jobsite; thus creating a more efficient and timely process. Appwright is truly a program that benefits every department at Newmark Homes Houston and our partners.
Product Development Manager
Newmark Homes Houston

Appwright JobCenter has been and continues to be a fantastic asset to our company. It allows us the ability to create standards of practice while also allowing the freedom to update with the ever changing building codes. Due to the forethought of its creators and programmers, Appwright JobCenter is able to easily integrate with other systems and platforms allowing it to grow with a company. Appwright JobCenter allows our company to schedule, correspond with our trade partners, and store documents in one place but it does much more. It's streamlined nature allows a huge reduction in onboarding time for new hires. It takes the right tool to get the job done right and Appwright JobCenter is that tool for us.
Admin
S. A. Robinson Construction

The custom modules AppWright created for us has helped to make us a leader in our field. Our online ordering system creates a streamline process for our clients, providing efficiency of time while reducing information redundancy. Their support staff goes above and beyond, continuing to meet the evolving demands of expanding our systems. In short, we couldn't live without AppWright JobCenter.
Owner
Troyer Kitchen and Bath

Our company has three lumberyards that our component plant services. Our service area is central Ontario with currently 16 different outside sales representatives. Component sales are just one aspect of United Lumber Building Centers, but a significant profit center and sales enhancer that United has embraced for many years. As we grew we started seeing a problem, which was how do we grow our business without increasing our operating cost? Doing the same things by adding more man-hours (people) was increasingly becoming a problem.

The sales teams of the different lumberyards were fighting over the limited resources of our component manufacturing (CM). Every CM has limited capacity, even after investing tens of thousands of dollars in new equipment, people, and new buildings. The phone calls for scheduling became an ever increasing game of who and what was the daily priority, causing untold headaches with our CM people and also the actual manufacturing. Customer service was starting to be negatively affected and we were spending far too much time chasing critical information.

We were using a very common truss management application for our communication needs and found that there was a lot more to communications than just pricing and scheduling. We took a chance and invested the time and effort to implement AppWright.

The AppWright app is a web based communication software that is capable of scheduling, files storage, email, task tracking, automated reminders and much more. In essence, once we actually started fully embracing and using it, it became a labor saving, time enhancer and something that every salesperson would only let go if you pried from their dead hands. What a difference it has made!

AppWright's service and support have been stellar and we have been very pleased. The project processing and task tracking is all customized for our unique needs. Everything we had asked for has been delivered. When something needed tweaking or a fix, it was done right away.

Working with both truss applications and AppWright has been a non-issue for our designers and everyone else. We use the truss management application for costing only. Everything else is being done through the AppWright app. None of the common truss engineering management applications have anything to supplant AppWright as the communications platform of choice.

This biggest advantage is helping our sales team spend more time making more sales and maintaining great customer service. Most of the time-consuming phone calls, email game of tag and other time wasters have all but been eliminated. We have salespeople who are working weekends, nights or go on vacation in Europe and yet are still able to monitor the progress of their sales via the AppWright web browser. Everything they need is always just a few mouse clicks away. Also, automated reminders help everyone stay on track with project processing task and scheduling. They love it.

If you want something that can actually enhance the productivity of all your staff, including the sales team, I highly recommend AppWright. Compared to the cost of new equipment, this has been a true bargain.
Pres./Owner
United Lumber United Truss