Collins Builders is a member of an exclusive group: They are one of very few builders in Florida that continued to prosper in during the recent recession. Almost any builder can make money in the boom times; AppWright can help you survive the lean times too.
It helps that they build affordable homes with a very high standard of quality and that they have a well-earned reputation for integrity. It also helps that they are extremely efficient in managing their entire business. One of their key success factors was the choice to utilize AppWright JobCenter for staying on top of everything that moves in their world. New prospects are entered into AppWright and the sales staff uses this data to help close deals faster and also analyze those that don't. New home sales are managed from the very first credit-check and permit application all the way through feature selections, construction, and closing with the powerful job template and worklist management tools in AppWright JobCenter. Even the home options (selection sheets) are managed online, including importing pricing and configuration options from their accounting and estimating systems. The system provides their vendors and subcontractors free web-access to their specific job schedules, which are updated daily and kept extremely accurate by the Collins Builders job superintendents. This eliminates expensive and wasteful dry-runs by the vendors and improves quality for the entire build process. When the house is closed and enters the warranty and after-care phase, the entire warranty and customer service process is managed by AppWright JobCenter too. Customers can even use the order-entry module to enter warranty requests themselves directly on the web.
---
"Never underestimate the power of being first." That is the corporate slogan for Builders FirstSource, the premier national supplier of structural building products to new home builders.

Being efficient at the design, manufacture, and delivery of engineered roof, flooring, and wall-panel systems is vital to their success. BFS uses AppWright JobCenter nationwide to organize the engineering and manufacturing work related to roof, floor, and wall panel assemblies required in today's complex new home construction environment. Their customers enter new job requests into the AppWright order-entry module and attach data files containing the house design to each order. AppWright JobCenter then routes the new work to the right BFS design professional who creates detailed manufacturing cutting specifications from the customer-supplied plans. Each step in the process is carefully mapped out using job templates and user-defined data screens to keep the workflow as efficient as possible. Critical communications between the customer and the designer are logged using job messaging and all work is archived and available for quick reference in future jobs, saving time and money. Completed designs are sent to manufacturing, who then uses the attached cutting files and customer information to accurately produce the truss assemblies or wall-panels. Even the delivery schedule is organized with AppWright JobCenter. Builders FirstSource also uses JobCenter to manage the ordering, delivery, and installation of inventory specialty items like doors, windows, fireplaces and other items.
---
Who is the single largest supplier of retail storefront construction barricades in the nation? Boston Barricade is, and they rely on AppWright JobCenter every day.

Every time a new retail store moves into a mall or office location it is customary to put up a protective barricade in front of the location during the construction, renovation, and move-in process. Most companies also want eye-catching graphics on these barricades to let customers know who is moving in. Boston Barricade provides a streamlined, turn-key service for quickly erecting and removing these protective barriers all over the nation. They also provide top-quality graphics to advertise the activity going on behind the barricade! Running a dozen or more regional offices supplying on-time service to thousands of malls in all 50 states is no simple task. AppWright JobCenter pulls it all together for Boston Barricade. Put-up, Take-Down, and Graphics orders are all managed seamlessly with high-quality communication (most automated and templated) going out to mall developers, store managers, install teams and other parties. Boston Barricade is the best at what they do and they choose AppWright to make it work.
---
The Jacksonville, FL affiliate of Habitat for Humanity (also known as Habijax) is a homebuilder.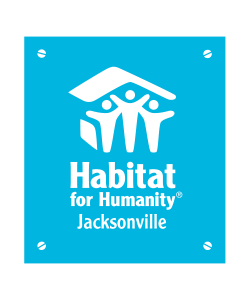 AppWright JobCenter has long been a popular solution in the homebuilding industry, but for Habijax we offered something that other systems didn't. AppWright JobCenter is the best value in web-based job management software on the market today; no other tool does more and costs less. Habitat is a non-profit organization; they can't spend millions on enterprise-class software. For only $500 per month, Habijax was able to fully automate their construction process and win an international award from Habitat for Humanity International as the most efficient and best managed affiliate of Habitat in the world. We know that their great staff and leadership had the most to do with that achievement – but they chose AppWright JobCenter to organize the work and we are proud to be part of their success.
---
"Keeping it Clean" is Chemstation's business.

They are a leading supplier of custom-formulated cleaning agents for industry and businesses nationwide. When Chemstation needed a tool to help manage custom formulation requests and also service re-supply orders from franchisees across the country, they turned to AppWright. The system's flexibility has paid off over and over again as business needs have changed and new requirements have become necessary.

---
Need to handle multiple offices?

Ferrazzano needed a way to efficiently manage installation and material ordering for their lines of high quality flooring, countertops, and other surface materials around the state of Florida. Their design studios needed job information and their warehouses needed order details. Installers needed solid schedules and everybody needed it done affordably. AppWright delivered and so does Ferrazzano.